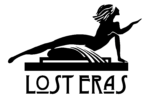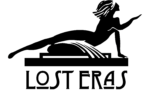 Austin antique buyers with 50 years of experience. 
✓  Our offers are always 100% free and easy!
✓  Secured funding for nearly any amount!
✓  Licensed, accredited, family antique buyers in Austin!
✓ Appointments available within days!
✓  Call us today! (346) 704-4973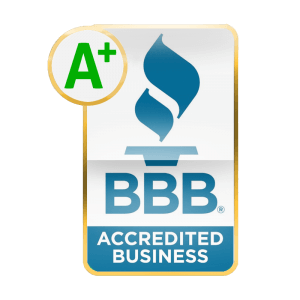 FAST AND EASY
At Lost Eras we pride ourselves in offering efficient and stress free antique selling experiences for our clients. While other Austin antique buyers may be unprepared, we can handle collections of all sizes!
WE PAY THE MOST
A family's heirlooms are loved for years with the idea that one day it would make some money for their heirs. As antique dealers in business for 50 years we have only managed to keep our doors open this long if we consistently pay the most! 
50+ YEARS 
Our family has been involved in the purchase and liquidation of personal property for the better half of a century. Our mission is to provide you with the same service and attention we've been known to have for over fifty years. 
Why sell your antiques to us in Austin, TX?
KINDNESS, Professionalism, FRIENDLINESS
We understand that selling antiques and inherited valuables is a major task. Finding a dealer in Austin is also achallenge to many people that have tried before. We are here to serve you as a guaranteed offer on your valuables. We hope to bring a sense of courtesy to each and every one of our clients along with adding a little extra cash in their pockets for unwanted items. When you choose us as your Austin antique buyers, we do everything we can to provide the best service. 
How it Works
_______
SELL ANTIQUES IN AUSTIN IN 3 STEPS
Don't just listen to us. Here are what people have to say.
Cathy Smith
"The staff was very friendly and helpful. The place is immense and has things from many different time periods. I had clothes to sell from my Mother, Charlotte was very empathetic to the history of my items. I feel I got more than a fair price for what I was selling. You can find almost anything you'd like here. Very positive experience."
Joann Volocyk
"We worked with Charlotte and her team to sell vintage clothing, antiques, unusual collectibles and other items treasured by my aunt. Charlotte was very caring and interested to hear the origins of the items and was particular in her selections of what would work well in the store and the needs of their customers. We were offered very fair prices. Overall, highly recommend Lost Eras to anyone looking to sell valuable treasures, as well as to anyone looking to buy…you're bound to find what you're looking for! Thank you Charlotte & team! Joann and Bruce"
Many hidden fees
Poor pricing of antiques
Few reviews
Mostly unlicensed 
Difficulty finding buyers
Hard to evaluate unusual items 
Weeks or months of work 
Online selling fees
What do we buy as antique dealers?
We specialize in many categories but here are a few that come to mind.
Antique Furniture
Vintage Clothing
Old Books
Collectibles and Memorabilia
Art and Antiques
Vintage Kitchenware
Glass and Pottery
Vinyl Records
Jewelry
Fashion Accessories
Household Items
Contemporary Furniture
OFFERING A FULL RANGE OF SERVICES
1. Estate Liquidations
Full service estate liquidations. We clear the home of every last item and buy the full contents of your home. 
3. Entire Collections
Clients come to us all the time looking to sell theirs or their loved ones collection, whether it be glass & pottery or ancient artifacts. 
2. Single Items
From a single piece of jewelry to a large scale oil painting, we can make generous offers on single pieces.
4. Consigning
On a case by case basis we also offer auction consignments. We can help you sell on one of many platforms we use. Our team does all of the listing, marketing and promotion for you. 
Our fee is a flat 35% all around. This includes marketing, labor, set up and professional photography. We try to make it easy for our clients to understand our fee structure so we've narrowed it down to a flat percentage with nothing hidden. This excludes some hoarding situations if you need us to prepare a home for sale which has been neglected. Please contact us with details. 
Contact Us Anytime
We're always available to talk over your scenario and selling goals. Please don't hesitate to get in touch

Professional Ethics Statement
Our Promise to you
At Lost Eras we live by the motto "Integrity is doing the right thing, even if nobody is watching." Our personal and professional ethics help us to pick the legitimate option in sensitive situations. We answer all questions with honesty and forthrightness. We will never take advantage of someone for momentary monetary gains because we believe in a greater universal kinship.